Hi everyone how are you all? are you going bonkers with lockdown or are you using the time to craft and create? Over here at Tando the team are doing clocks or time one of my absolute favs so I love the media boards that Tando make maybe even more than tags so what better surface to start on.
I thought I could use stamps as I have a fabulous selection but decided to use stencils and modelling paste to give that lovely texture to showcase the brilliant small Tando clocks.
I also used a clay clock from my stash which sat beautifully on the Tando clock.
#Creative Expressions Andy Skinner pigment paints were used to highlight the stencilling along with Cosmic shimmer metallic Gilding polish 'Enchanted Gold' it is so beautiful the photo's don't do it justice.
I went through all my word stamps and though this one was apt!
I hope you have all enjoyed my media board i might just do a few more for facebook! let me know what you think. Why not make a piece yourself and post it on our Tando creative Zone.
Take care keep safe cheers Dee x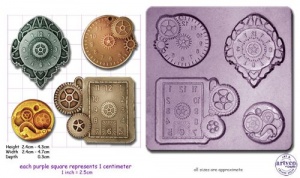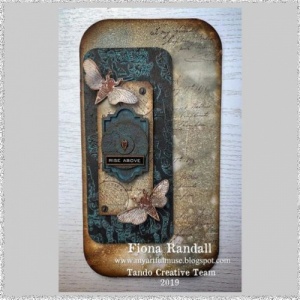 Creative Expressions
Andy skinners pigment paints